Become a Gulsy Approved Business
Endless New Customers — the Low-Cost Solution
Pay-Nothing-Now Marketing
Traditional marketing is a crapshoot. You put money out, hoping to get a return. Sometimes you win. Oftentimes, you lose. What if you could pay NOTHING out of pocket for getting new customers — and ONLY pay for real results? Meet Gulsy: the new, pay-nothing-now marketing solution for small business.
Think Loyalty on Steroids
Gulsy is to advertising what Uber is to taxis. It gives consumers instant deals, right in the palm of their hand. Gulsy is the ultimate mobile app for ANY kind of local shopping. Consumers consult their Gulsy app and see YOUR business, offering a fabulous deal. The Gulsy map shows them exactly how to find you. When they arrive, they show you their app — the Gulsy system instantly captures their visit. You give them the discount you promised. We give them loyalty coins on top of that. So what just happened? You got a new happy customer, and you paid NOTHING out of pocket.
Only Pay When You Make Money
At the end of each month, you pay a small per-customer fee ONLY for the Gulsy Members we sent you. That fee is calculated to be less than 10% of your profit on a typical purchase. So you're giving back a fraction of the money you made — money that only came because of Gulsy. Why pay for marketing that "might" work? With Gulsy you pay a tiny sum for marketing that HAS worked!
Customers Bring Customers
Gulsy gives you high visibility on an app that customers love to use. Better still, they get to give reviews for your great products or service. And we have a simple way for them to send friends to you, too. We all know the reality—word-of-mouth is THE best advertising in the world. Gulsy is word-of-mouth marketing, turbo-charged with mobile technology. That spells easy shopping for the consumer—and effortless marketing for you.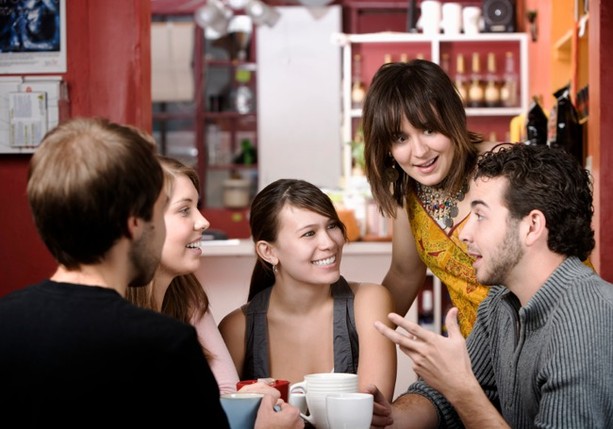 It Costs NOTHING to Start
Becoming a Gulsy Approved Business costs you nothing. There are no setup fees. No monthly charges. You ONLY pay when you earn. And then, your only cost is a fraction of the profit on a new transaction that Gulsy brought you. Gulsy is a huge new force in local marketing. We're adding 200+ businesses every DAY! Not just in the US, but all over the world. Don't be left behind in the old world of failed advertising. Join Gulsy today. It's free. It's easy. And it can transform your business!